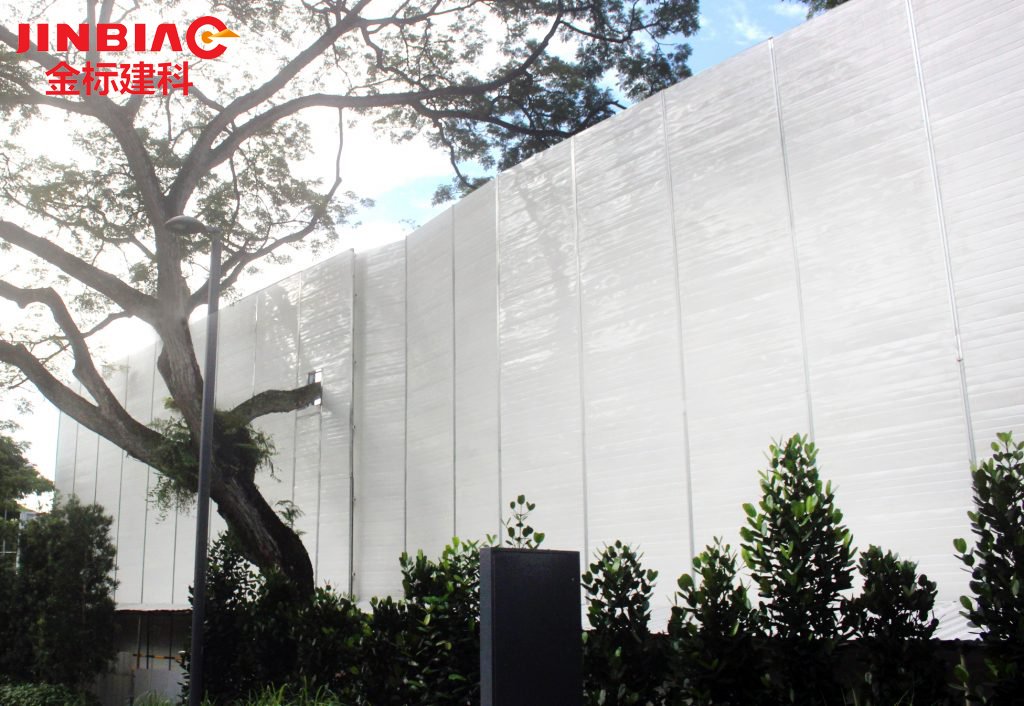 Sound barriers in Singapore are found in almost every public space, even if you are not aware of this. They are used in open ground gardens and parks, parking lots, and other areas where people gather and spend time together. There are many reasons sound barriers are placed in these locations, though, and their value is more than you think. One of it is to protect public health from noise pollution.
Using sound barriers in Singapore open grounds have a wide variety of uses, which people often dismiss or are not aware of. Learning from how event organisers, property owners, and Singapore's NEA guidelines, here are the peerless benefits noise barriers offer when installed in open air grounds:
They improve the quality of sound.
One of the biggest challenges when playing sounds in an open-air location is that the soundwaves travel far and wide. They lose their quality as they go farther from the source. Audiences then feel like the music they are hearing is faint or crackled.
Sound barriers are then installed to establish confines for soundwaves. As a result, when sound is played from a source, the sound barriers contain its sonic waves within their premises. You can then hear the sound at its best quality when you are in this dedicated space, unlike when outside the area.
This is very important in open-air grounds that are used for multiple activities. For example, a part of the area has a stage for concerts, and another for a carnival, and a bazaar. Sound barriers are placed in the concert section, so attendees can enjoy the music being played. At the same time, those in the carnival and bazaar areas get to do their activities without being heavily distracted by the concert music.
Prevents sounds generated by different sources from clashing in the same space.
Another reason sound barriers are installed in open grounds is to prevent them from clashing with other sounds from different sources. For instance, different events are happening simultaneously in the same location. A religious service may be held in one area, a concert in another, and a mass gathering in the middle. All these events make use of loudspeakers and play different music. When these sounds mix together, they will create noise that is distracting and utterly stressful to those who will hear them.
Sound barriers prevent such sonic mishaps from happening. This is why despite being held in the same area, multiple activities with different sound requirements can be conducted at the same time.
Sound barriers prevent indoor spaces from catching the noise.
Sound barriers reflect soundwaves back into dedicated spaces, and at the same time absorb other attributes such as echo and reverb. These functions are essential for indoor spaces, as they are protected from catching the unwanted sounds.
Indoor spaces, such as restaurants, schools, and other indoor establishments have their own sound requirements. Allowing outdoor noise to enter their premises will cause discomfort to their patrons, and create a negative ambience inside.
Sound barriers help maintain the vibe inside these spaces, even if there are events happening outdoors. Users of these spaces get to enjoy their time and become productive in their activities without being distracted by the noise outside.
Hebei Jinbiao is a leading company in Noise Control products and Fencing products in Singapore. We guarantee to provide you with the most high-quality Noise Control and Fencing products along with our dedicated assistance. Do not hesitate to contact us. We are looking forward to helping you solve your noise issues, safety issues and protect you from noise pollution as well as ensure your safety.