Noise Reduction Net -
Sound Barrier Sheet "Jinbiao NN15"
What is a Noise / Sound Control Barrier? How does it work?
Noise Control Barriers are panels or acoustic walls which have the capability to block and absorb noise. 
Being made of specialised absorptive materials, together with solid mediums, a noise barrier is able to attain both absorptive and reflective characteristics. 
When installed near noise sources, Sound Control Barrier absorbs and reflects noise, helping to prevent significant amounts of noise from escaping to unwanted areas. 
Sound Barriers in Singapore have become commonly used in different sectors such as Construction and Highways. They are also installed in Industrial facilities, such as Factories or Manufacturing plants.
Why are Noise / Sound Control Barriers needed?
They are installed to help the contractors comply with NEA's Boundary Noise Limits by reducing noise to an acceptable level, avoiding disputes with nearby residents and lawsuit or heavy fine (up to S$40 000) for contractors who fail to comply with NEA's noise requirements.
More importantly, the Sound Barriers are installed to protect public health, reduce noise pollution and help companies to contribute to Sustainability.
Common uses of Noise / Sound Barriers
What is a Noise Reduction Net / Sound Barrier Sheet?
Noise Reduction Net (NRN) is a high tech acoustic screen that has been designed, developed and tested by Japan.
This is an innovative design of the Sound Barrier, making it quick to assemble and disassemble.
It is usually mounted around the fence, external scaffolding, or any other scaffolding unit.
This product is commonly used based on its durability and extra properties such as being easy to install and remove, not requiring maintenance.
Jinbiao NN15 is Hebei Jinbiao's Noise Reduction Net, with its model number 15 refers to its STC = 15dBA.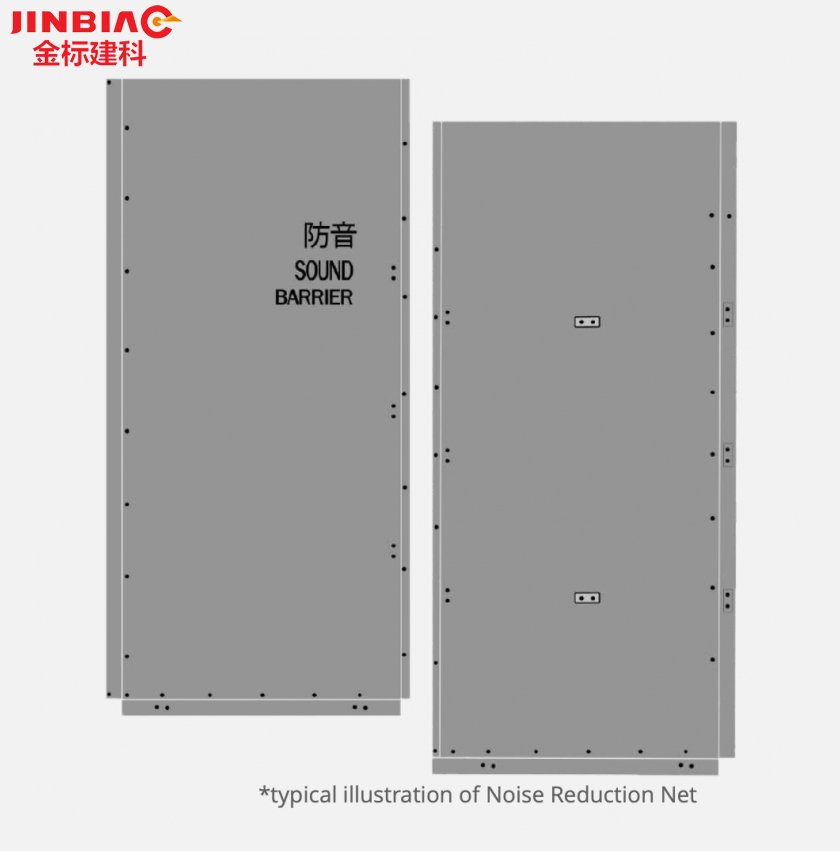 Components/Structure of a "Jinbiao NN15" Noise Reduction Net
"Jinbiao NN15" Noise Reduction Net is constructed from Polyvinyl Chloride (PVC) using the Draw Texture Yard Method thus allowing the material to have a good sound transmission loss property and durable enough to withstand harsh weather conditions.
Net Dimension: 1800mm x 3400mm
Grams per sqm: 1200
Approx. Total Weight: 7.34 kg 
How effective "Jinbiao NN15" Noise Reduction Nets are when dealing with noise issues?
STC = 15dBA
An STC rating is a unit measurement of how much noise is stopped. The STC ratings allow accurate 'apple to apple' comparisons.
Jinbiao NN15 Noise Reduction Net not only produces exceptional acoustic performance, it also prevents dust and fire due to its non-porous and fire retardant properties.
This Noise Reduction Net is also known as a Noise Reduction Blanket or Noise Absorbing Blanket.
Its effectiveness has been proven by the 100% success rate in our previous projects using NRN.
Our clients' satisfaction for this product is 100%. 
Where should "Jinbiao NN15" Noise Reduction Net be installed?
It is mostly used in Demolition and Construction sectors. It is usually secured to scaffolding units or around the buildings.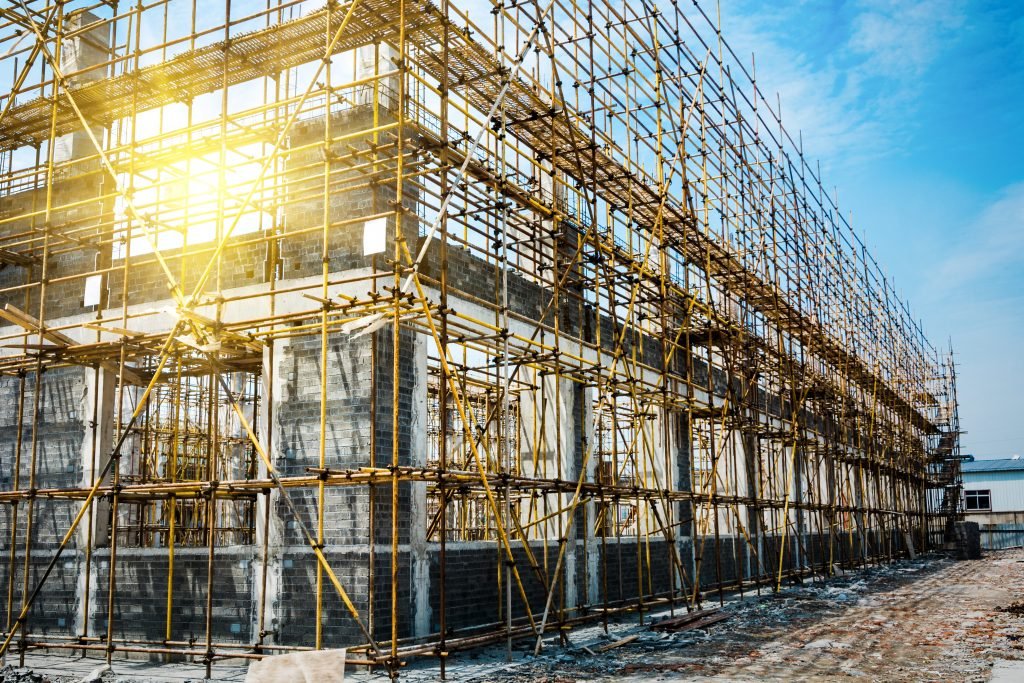 How long can "Jinbiao NN15" Noise Reduction Net last?
Our NRNs can last up to 5 years*, which is sufficient enough to cover the length of short-term projects.
*Subject to the site conditions
Can "Jinbiao NN15" Noise Reduction Net be customised?
Yes, Hebei Jinbiao offers Customisation for most of our products. Our Customisation progress will follow the procedure below:
Our Noise Control specialists will visit the project sites and take note of site restrictions and customer specific requirements
The NRNs will be designed based on the information gathered
During installation, our Noise Control specialists will continue to modify the NRNs until they are able to meet all requirements
Why Hebei Jinbiao is your ideal Noise Reduction Net supplier and installer in Singapore and South East Asia?

Our products are tested rigorously at the PSB TUV SUD labs in Singapore
We have experience working with clients in a variety of industries in both private and public sectors
We use the most qualified materials and emphasize Sustainability in every product
Our team consists of Noise Control experts who are always willing to assist our clients from consultation to after-purchase 
With our parent company and factory located in China, we guarantee to offer our clients a Factory Direct Price
We offer Customisation, which is not commonly available in the market
Let's take a look at our Noise Reduction Net Project References here: