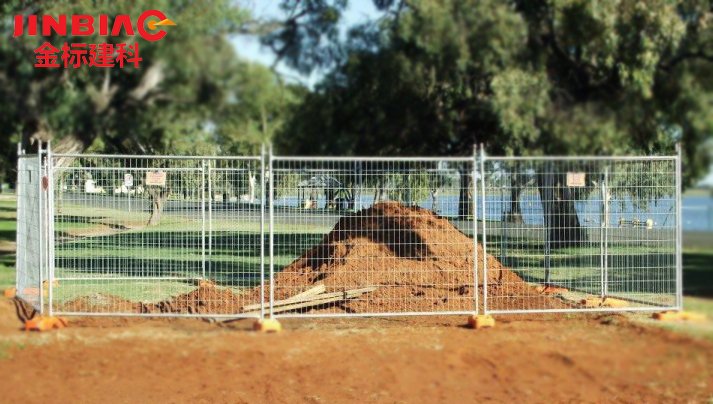 Temporary fencing is a great way to keep your property protected while you're working on it or while guests are over. It's also a great way to keep animals contained. There are all sorts of different types of temporary fencing, so it's easy to find the right one for your needs.
Here are some of the wonderful of benefits temporary fencing can provide:
Quick and Easy to Install
One of the primary benefits of temporary fencing is that it is quick and easy to install. This type of fencing can be set up in a matter of hours, which is ideal for construction sites or other areas where a fence is needed on a short-term basis.
Temporary fencing is a versatile and convenient solution for a variety of situations. Because it is quick and easy to install, it can be used in a variety of settings, from construction sites to outdoor events.
This type of fencing is also typically more affordable than permanent options, making it a budget-friendly choice. In addition, temporary fencing can be easily removed when it is no longer needed. This makes it an ideal solution for areas that require fencing on a temporary or occasional basis.
Cost-Effective
Temporary fencing is a great option for a variety of different projects. Not only is it more convenient than traditional fencing, but it is also more cost-effective. Whether you are looking to fence in a construction site or create a temporary barrier for an event, using temporary fencing can save you money.
The initial cost of rent or purchase will be lower than that of permanent fencing, and you will not have to pay for installation or ongoing maintenance. In addition, when the project is finished, you can simply remove the fencing, rather than having to deal with the hassle and expense of taking down a permanent fence.
Versatile
Temporary fence is a great option for anyone who needs a fence but doesn't want the hassle or expense of a permanent structure. It's also versatile and can be used for a variety of applications, from construction sites to events. Temporary fencing is typically made of metal or plastic and is held in place with posts or weighted feet.
It's easy to set up and take down, making it a convenient option for busy homeowners or businesses. And because it's not permanently affixed to the ground, it can be moved as needed. Whether you need to keep pets contained or create a safe work area, temporary fencing is an effective solution.
Durable
Temporary fencing is a type of fencing that is not permanently installed in the ground. It is typically used for construction sites, special events, or other areas where a permanent fence is not needed.
Despite its name, temporary fencing can actually be quite durable and last for many years with proper care and maintenance. The key is to choose a high-quality fence material that is designed to withstand the elements.
Additionally, it is important to make sure that the fence is properly secured to the ground so that it does not become loose or unstable over time. With a little bit of effort, temporary fencing can actually be a very reliable and long-lasting solution for your fencing needs.
Attractive
In addition to being durable, temporary fencing can also be quite attractive. This type of fencing is available in a variety of colours and styles, so it can be easily coordinated with the surrounding area.
Hebei Jinbiao is a leading company in Noise Barrier products and Fencing products in Singapore. We guarantee to provide you with the most high-quality Noise Barrier and Fencing products along with our dedicated assistance. Do not hesitate to contact us. We are looking forward to helping you solve your noise issues, safety issues and protecting you from noise pollution as well as ensuring your safety.