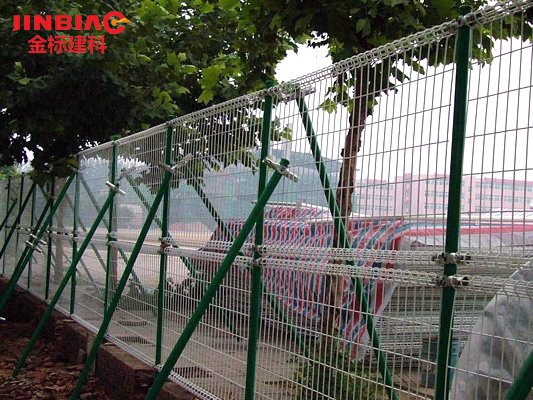 Metal mesh has been used for decades to maximise small spaces. It is a versatile and durable material that can be used in areas such as: ventilation, greenhouses, and sun shades. In the past few years, metal mesh in Singapore has become an increasingly popular living wall material due to its ability to grow plants without needing soil or water.
While primarily designed to be a physical barrier for security purposes, metal mesh fencing is now used for a variety of purposes. It also provides an array of functions to make the most out of a small space, may it be in a residential or commercial area.
Among the ways metal mesh in Singapore is used on small spaces are:
1. Temporary dividers to accommodate guests.
Small spaces are an issue for many people. If you have a small space, it may feel like there is no room to move around or entertain guests. One way to maximise your available space is by using metal mesh as a wall divider. This will create the feeling of more space and give you the opportunity to use that previously unused side of your house or apartment.
During the past couple of years, metal mesh fencing has become sought by working professionals who have turned a part of their studio apartments into home offices-especially those who had to work remotely due to the pandemic. Because of its thin frame and build, this fence has become an ideal innovation in setting up temporary workstations at home.
Metal mesh comes in different styles and sizes so it's easy to find something that fits with your décor. It can be used vertically, horizontally, or diagonally depending on what type of effect you want to achieve – one size does not fit all when it comes to this versatile product! Metal mesh can also be painted any colour which makes it perfect for creatingFloor space is very much limited in Singapore. This is why when it comes to gardens and orchards, people visit public parks or nature sanctuaries developed by the government. While they serve their purpose, some people would also tend to their own plants at home, but are constricted by the limited space they have.
Urban gardeners have been advocating the use of metal mesh as a base for plants to grow on. This approach is ideal to plants that can be attached to the fence, or those that crawl upward like orchids. These panels serve as mini vertical gardens that can be moved to areas that receive the most sunlight and air, or transferred indoors during inclement weather.
3. Secure dedicated areas for kids and/or pets.
People living in flats and HDBs are often constrained with a limited floor area. Many of them are small families with young children or couples and single individuals caring for pets. It can be tricky to dedicate a playpen or a place where they can move freely without the risk of getting hurt.
Metal mesh fencing can then be assembled as modular panels to secure a corner of the apartment space. You can then decorate this part of the apartment so that your kids would enjoy this area of the house without feeling trapped.
This indoor fence is also ideal for pets, especially when they have to be separated from their owners for a while (the pet animal is sick, pregnant, or lactating).
With this fencing present, it would be easier to look after the kids or pets, as well as cleaning the area when not in use..
Hebei Jinbiao is a leading company in Noise Barrier products and Fencing products in Singapore. We guarantee to provide you with the most high-quality Noise Barrier and Fencing products along with our dedicated assistance. Do not hesitate to contact us. We are looking forward to helping you solve your noise issues, safety issues and protecting you from noise pollution as well as ensuring your safety.