Many people often disregard the difference between permanent and temporary fencing. They even interchange these types of fencing on their projects, and it is only in the end that they realise they invested in the wrong structure.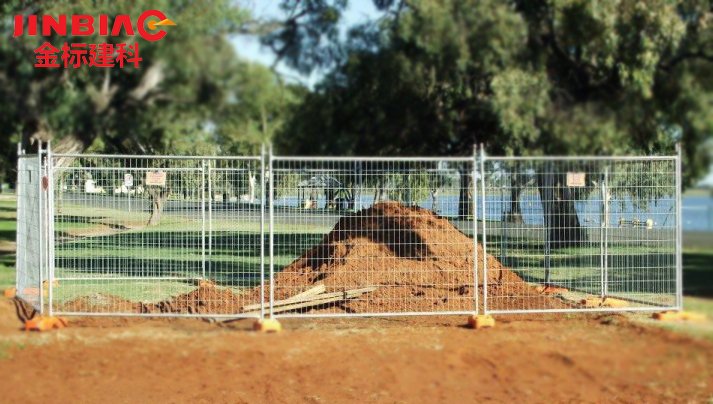 The key element of temporary fencing is time. If you need to secure an area for only a matter of days (or even months), then you don't have to use something permanent. You may opt for an alternative that serves the same purpose and can be dismantled once you no longer need it.
There are many uses of temporary fencing. You usually see them in construction sites, but they too are present in different areas and spaces, such as open halls in malls during pop-up events, or in open grounds during an activity such as a concert.
But why do you need this type of fencing for your project? Below are a few reasons to look at:
Keep the intruders away.
Keeping intruders away is very important in construction sites and events. These sites make use of valuable equipment that cannot just be stolen or damaged by unwanted intruders. Temporary fencing therefore acts as an obstacle for thieves.
By using the right type of fencing, thieves are kept from trespassing into your site and stealing your things. For instance, a temporary chain-wire fence can prevent unauthorised personnel from entering the construction premises.
Protect the area from vandalism.
Protecting the place from unwanted graffiti is among the most common struggles of any site supervisor and foreman. While they don't actually damage the area, vandals use property that isn't theirs for their so-called art.
Construction sites, parks, and open-field venues are among the most affected areas by vandalism. With temporary fencing installed, they are kept from entering the premises as it instils fear among them. They are afraid of getting caught, since these days fences also come with surveillance mechanisms that can immediately detect their presence.
Crowd control.
People can get too excited and hysterical during concerts and open-ground parties, especially when they see their favourite celebrities. When hosting a large event, temporary fences can help maintain crowd control.
Fences help segregate crowds according to their ticket specifications. They also help celebrities walk and appear in front of their fans without the risk of getting hurt. Audiences likewise are directed to their seating areas and follow specific directions using temporary fencing.
Reduce invasion of privacy.
Unlike permanent fencing, temporary counterparts are more transparent and leave little to one's imagination. This gives onlookers the "what you see is what you get" principle. With them knowing what to expect from your area, the less thrilled they become in intruding simply because the "mood" is no longer there.
Temporary fencing likewise sections off an area intended for specific activities, like in evacuation centres during times of disaster, or in restaurants with outdoor settings.
Keep the kids safe.
While they are most commonly seen in construction sites and events, temporary fencing can also be used in residential spaces. For instance, fences inside the house are intended to keep children from going into places they shouldn't go to. At the same time, these fences can be used to guard swimming pools, secure play areas, and prevent kids from going to places they should not go too.
Hebei Jinbiao is a leading company in Noise Control products in Singapore. We guarantee to provide you with the most high-quality Noise Control products and reliable assistance. Do not hesitate to contact us. We are looking forward to helping you solve your noise issues and protect you from noise pollution.