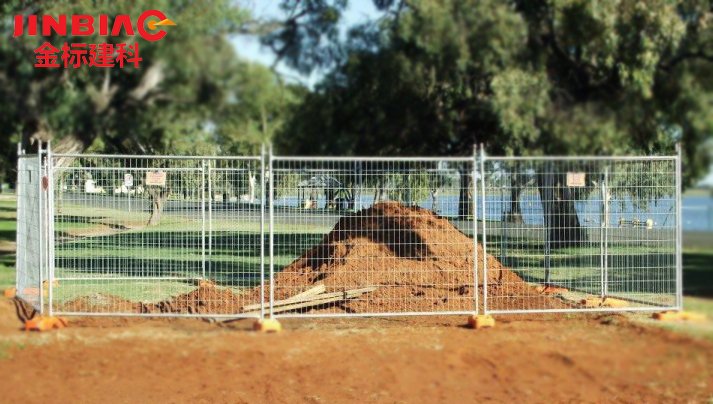 Temporary fencing can serve a wide variety of purposes, from construction and security to crowd control and event planning. However, not all temporary fencing is created equal, and choosing the right type of fence for your project can make a significant difference in the safety and security of your site, as well as the aesthetic appeal and convenience of your setup. With so many options available, it's important to understand the pros and cons of each type of temporary fencing and to consider the unique needs of your project before making a decision.
Assess your needs for temporary fencing, considering factors such as the length of time you need it and the level of security required.
One of the first steps in choosing a type of temporary fencing is to assess your specific needs. Consider factors such as the length of time you need the fencing and the level of security required. For example, if you only need fencing for a short-term event or construction project, then a simple chain-link fence may be sufficient. However, if you need more security, then you will want to consider options with additional features like barbed wire or razor ribbon.
Consider the environment where the temporary fencing will be installed, including the terrain and potential weather conditions.
When selecting a type of temporary fencing, it's essential to consider the environment where it will be installed to ensure it is fit for purpose. Firstly, assess the terrain, especially if fencing is to be installed on rough, uneven, or sloping ground. This will determine the type of fencing that is best suited for the location. Uneven ground may require additional supports or leveling to secure the fence correctly.
Potential weather conditions in the environment should be factored into consideration. If the fencing is expected to withstand harsh weather conditions, such as high winds or heavy rainfall, it is advisable to choose fencing that is sturdy and durable. Taking environmental factors into account is crucial to ensure the safety and stability of the temporary fence.
Evaluate the different types of temporary fencing available, such as chain link, mesh, and barricade fencing, and compare their features and benefits.
If you are looking for temporary fencing options, there are a wide range of solutions available to meet your specific needs. Chain link, mesh and barricade fencing are three common types of temporary fencing that you can choose from, each with their own benefits and features. Chain link fencing is a popular option for construction sites as it provides superior security and durability. Mesh fencing, on the other hand, is often used for events such as concerts or festivals as it allows for clear visibility and enhances the overall aesthetics of the area. Barricade fencing is a great option for temporary crowd control and can be easily repositioned.
Determine the appropriate size and height of temporary fencing needed to meet your requirements.
Determining the appropriate size and height of your temporary fencing is critical to ensuring that your site is secure, safe, and complies with all relevant regulations. Before choosing a type of temporary fencing, it is important to clearly understand your requirements and risks in order to identify the necessary specifications for your fencing.
Some questions to consider when determining the size and height of your fencing include the layout and size of your site, the level of access required, and the type of activity that will be taking place within the fenced area. By considering these factors, you can determine the appropriate size and height of your temporary fencing, which can help you to better protect your assets, workers, and visitors.
Seek advice from a reputable temporary fencing supplier or contractor to ensure you choose the right product for your specific needs.
When it comes to choosing the right type of temporary fencing for your needs, seeking advice from a reputable supplier or contractor is essential. With so many options available in the market, it can be overwhelming to select the most appropriate one that meets your specific requirements.
By consulting with a professional who has experience and knowledge in this field, you can ensure that you are choosing the right product for your needs. They can provide you with expert advice on aspects such as the type of fencing material, size, and height, as well as any necessary accessories that may be required for installation. Seeking this advice can save you time, money, and headaches in the long run by ensuring that your temporary fencing solution is secure, effective, and legally compliant.
Hebei Jinbiao is a leading company in Noise Barrier products and Fencing products in Singapore. We guarantee to provide you with the most high-quality Sound Barrier and Fencing products along with our dedicated assistance. Do not hesitate to contact us. We are looking forward to helping you solve your noise issues, safety issues and protecting you from noise pollution as well as ensuring your safety.