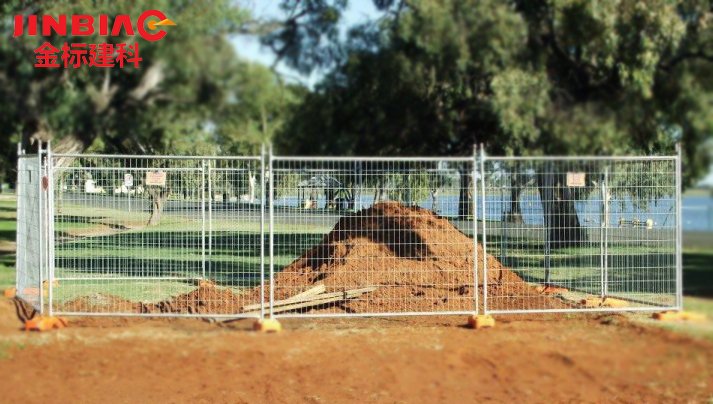 Fencing is often seen as an eyesore, but when it comes to keeping people and property safe, nothing beats a sturdy fence. Temporary fencing is a great way to keep people and animals contained in an area while work is being done, and it can also be used as a security measure to keep intruders out.
Temporary fencing is quick and easy to set up, and it can be taken down just as easily when no longer needed. Best of all, temporary fencing is affordable and can be rented or purchased for a fraction of the cost of permanent fencing. So, if you're in need of some security or crowd control, don't forget about temporary fencing.
1. Temporary fencing is often used in construction zones and other areas where there is a high risk of accidents.
Temporary fencing is often used in construction zones and other areas where there is a high risk of accidents. The fence helps to create a barrier between the work zone and the public, reducing the risk of injuries. In addition, the fence can help to protect workers from falling debris or other hazards.
The fence can also be used to secure equipment and materials, preventing them from being stolen or damaged. Temporary fencing is typically made of plastic or metal, and it can be easily erected and removed. As a result, it is an effective way to reduce the risk of accidents in construction zones and other potentially dangerous areas.
2. Temporary fencing can be set up quickly and easily, making it the perfect solution in emergency situations.
Temporary fence is one of the most versatile and useful tools for facilities managers and contractors. Thanks to its quick and easy assembly, this type of fencing can be set up in almost any situation, from construction sites to public events.
Additionally, it is simple to take down and transport, making it an ideal choice for emergency situations. Whether the need arises due to natural disasters or security concerns, temporary fencing provides a reliable and effective way to keep people and property safe and secure. With temporary fencing on your side, you can rest easy knowing that your facility is properly guarded at all times.
3. Temporary fencing is also a great way to keep people and animals safe from harm.
Temporary fencing has many uses, from keeping people and animals safe to creating construction and storage enclosures. One of the primary benefits of temporary fence is that it allows for quick and easy setup, which makes it ideal for a wide range of applications. Whether you need to keep large crowds away from a construction site or create a secure enclosure for livestock, this type of fencing can be easily installed in just minutes. And unlike permanent fences, temporary ones can be easily dismantled if needed, making them the perfect choice for all kinds of temporary conditions.
In addition, many types of fencing are made from high-quality materials like steel and vinyl, making them strong enough to stand up to intense use without requiring constant upkeep or maintenance. So, if you need a way to protect your property or keep people and animals safe in a variety of situations, temporary fencing is an ideal choice that can get the job done.
Hebei Jinbiao is a leading company in Noise Barrier products and Fencing products in Singapore. We guarantee to provide you with the most high-quality Noise Barrier and Fencing products along with our dedicated assistance. Do not hesitate to contact us. We are looking forward to helping you solve your noise issues, safety issues and protecting you from noise pollution as well as ensuring your safety.