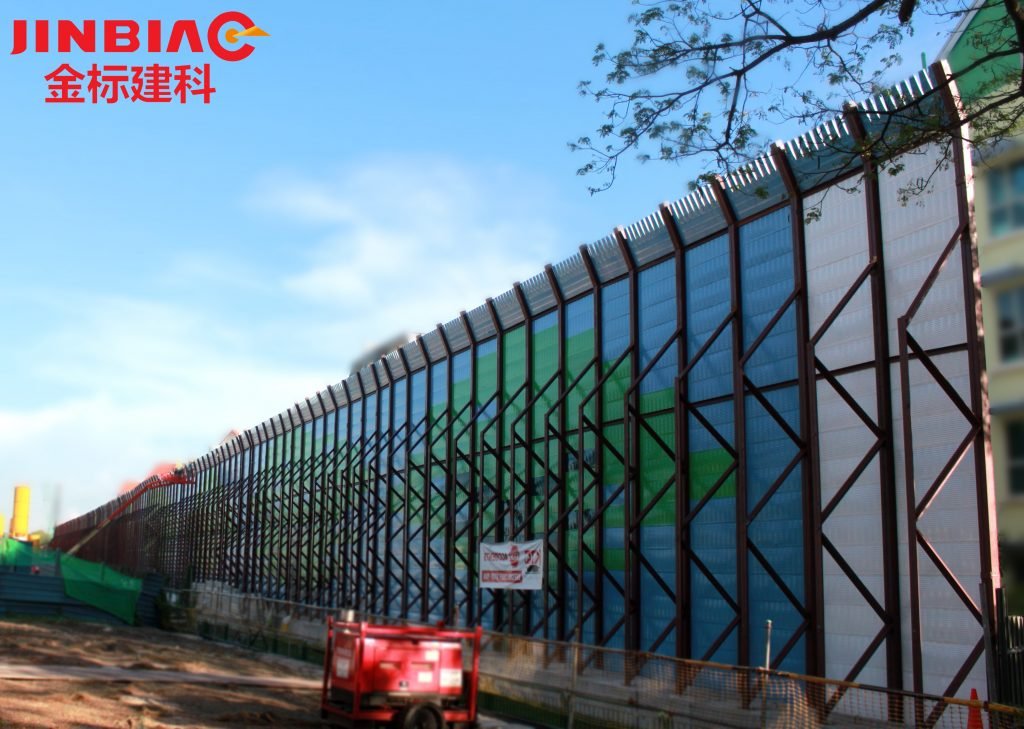 A sound barrier is deemed to be an effective solution to noise pollution. It is installed around areas where noise is prevalent, or within spaces that require sound security and protection.
Noise is a common problem in almost every occupied space. Sounds from different sources clash and create a sonic impact that's irritating and distracting not only to humans but to animals too. There are even instances when we become suddenly agitated not because we're caught up in a highly stressful situation, but only to find out that it's the surrounding noise that gets us emotional.
Sound barriers have a lot of uses, which many people have not yet realised. These include:
1. Reflect the sounds and prevent them from entering a protected space.
Having a comfortable sonic environment is important in various activities and functions. Schools need a quiet space for students to concentrate on their studies. Offices need the same environment for employees to become productive. Places of worship, like temples and churches, need the silence in order to meditate without any distraction.
These establishments however, are often situated in perpetually noisy surroundings. They are located near commercial complexes, roads and highways, and sometimes in factories and manufacturing plants.
Installing sound barriers help reflect the noise in these surrounding areas and prevent them from entering these indoor spaces. With the soundwaves bouncing back to the source, people inside offices, churches, and schools do not feel the full extent of their impact.
2. Absorb the key attributes of soundwaves.
Soundwaves come with different attributes. Aside from pitch and volume, they also have echo and reverberation. Echo and reverberation, when not mitigated, can cause a sense of discomfort to those who would sense them, as these are not actually heard but are rather felt.
Sound barriers are also designed to absorb echo and reverberation. They minimise the effects of these attributes, so that they would not cause further harm to the senses.
Sound absorption is important in areas where activities such as studying and working are held. These spaces need comfortable environments for their users to enjoy and become productive in.
3. Enclose the sources of sound.
Sound barriers are also used to enclose sources of noise. For instance, in construction sites, you cannot control the noise the machinery and other activities generate, but their sounds can be enclosed and kept in one place.
Sound barriers do the job of keeping these noises within the premises of the workspace. This function is very important especially when you are the manager of the activity, since you are able to prevent these noises from affecting other activities outside your reach.
4. Improve sound quality.
At the same time, sound barriers can help in improving the audio quality in a given space. This can be seen in both indoor and outdoor premises. For instance, sound barriers are installed in cinemas and theatres to contain their audio while running their shows. This helps the viewers to enjoy the best sound quality while preventing sounds from escaping outside the cinema areas.
Meanwhile, outdoor concerts rely on sound barriers (noise reduction sheets) to keep their music within the confines of their venue and avoid causing disturbances to neighbouring areas. These barriers also help maintain a lively vibe within the concert grounds for audiences to enjoy.
Hebei Jinbiao is a leading company in Noise Control products and Fencing products in Singapore. We guarantee to provide you with the most high-quality Noise Control and Fencing products along with our dedicated assistance. Do not hesitate to contact us. We are looking forward to helping you solve your noise issues and protect you from noise pollution.