The East – West line or as many of us would refer to: the Green Line will be added a new 'feature' which will increase the efficiency of the train; to make a turn back much faster.
Also known by its project name C1503, it allows the whole train system to be faster to minimize waiting time of riders.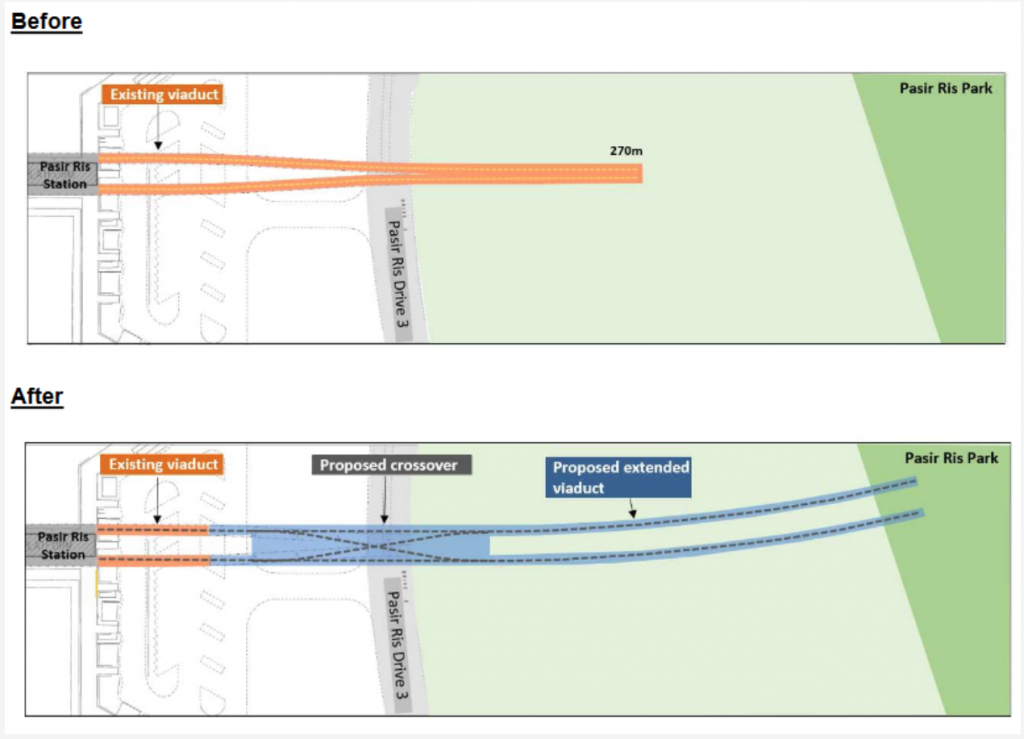 The C1503 aka Pasir Ris turn-back project consists of cross-tracks that allow trains to switch between the two bounds more efficiently. The existing crossings at Pasir Ris MRT station would only allow trains to maintain the same track and move outward bound after some time.
The improvise system means that trains arriving at Pasir Ris can turn around to serve the other bound more quickly than before. When completed in 2023, the new turn back, together with the EWL's new Communications-Based Train Control signalling system, will allow EWL trains to run at shorter headway to meet future increases in ridership demand.
How will it go down?
Information from the concern parties are to facilitate these works, a strip of undeveloped land located beyond Pasir Ris MRT station and project has already commence this year.
This project, however, requires an additional 148m of track extension which will cater for the turn around. With a new system for both the track and signal system, EWL will be a better track then it was before.